To Touch the World (origins)
In 2011, I wrote and directed my last play for students. It was the end of 21 years of teaching in regional schools. The children, my assistant, Jarrah, and myself spent a long time brain-storming ideas for a script.
As it was the last one, we all decided it was time to tell everyone what our drama sessions were really about; not acting, not being the best dramatists, but about understanding ourselves.
Our play ended up being called To Touch the World.
Names and phrases can be very meaningful when they encapsulate something of our own deep mystery and fill us with inspiration. Somewhere within that play were seeds of magic and the magic kept growing.
To Touch the World became a name that found its own direction. I knew for certain that whatever I write, the stories I love to weave and whatever I teach, is for one reason only—to touch the world—with love, with kindness, to offer inspiration, hope and comfort; to create a space for others to discover their creative potential and inherent goodness.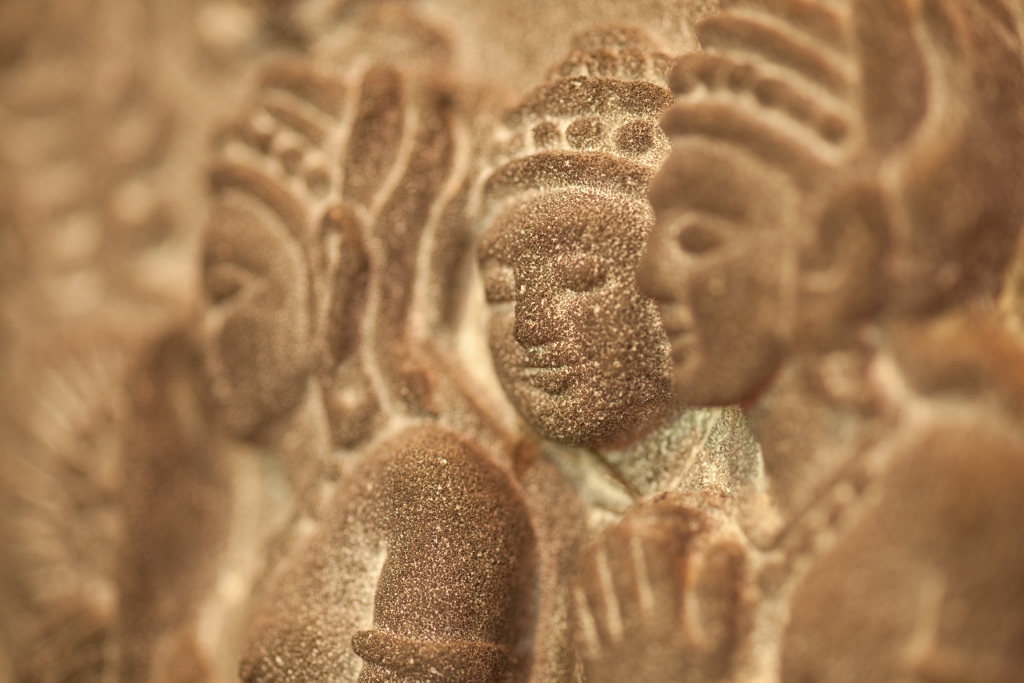 To Touch the World (present day)
To be powerful and joyful in this world requires we take steps to recover our 'self'. First and foremost, in the journey to the realisation of self is healing—it is the gateway to love, fulfilment and freedom; healing the nature of 'unwellness' in body, mind and spirit. Healing is releasing the past and embracing the journey.
To Touch The World offers yoga, relaxation, meditation and prayer, energetic healing and creative expression as a basis for healing and developing self-awareness and opening our hearts to a love that is bigger than anything we can imagine.
Once we discover how to heal and be present to life, we can then create a space for others to do the same.
We can, each and every one of us, touch the world.
About Gerry Hillier, Founder of To Touch the World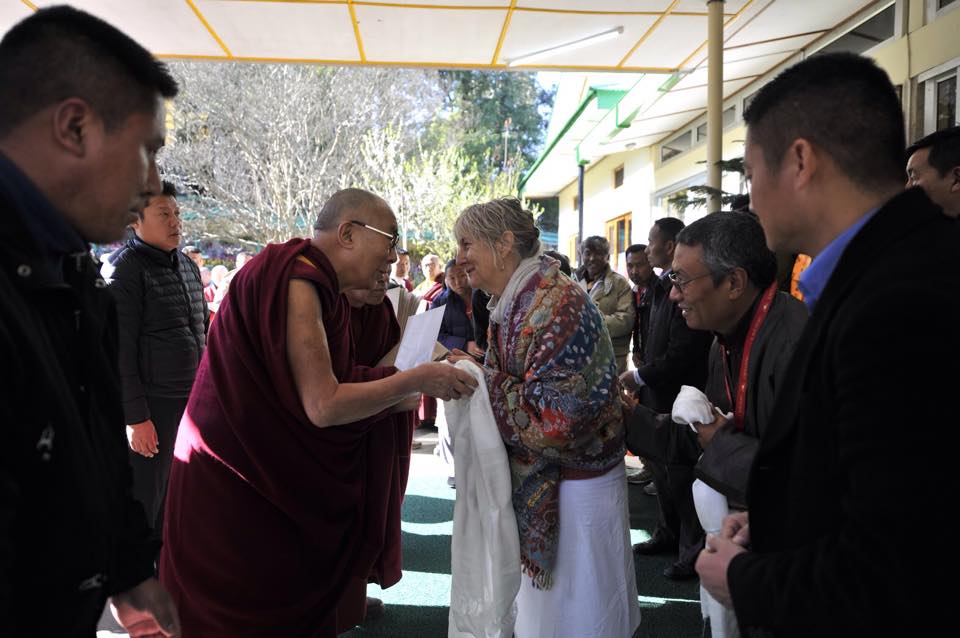 Meeting His Holiness the Dalai Lama, in India
'Every moment contains a story. I like to gather them, store them and use them as medicine for myself and others.'
Gerry Hillier is a collector and creator of stories. Whether she is conducting yoga classes or workshops or healing sessions; whether directing or writing stage plays or books or teaching creative expression, Gerry is, in essence, creating stories and listening to the stories of others – stories that touch and heal the world.
Gerry has trained with various yoga teachers and different schools of yoga—and continues to do so—but has developed her own style of creative yoga expression, which continues to evolve through her own study and experimentation.
She has taught yoga and conducted workshops in self-awareness and creative expression with adults, teenagers and children for over three decades. Gerry is also an author, playwright / director, counsellor, mentor and speaker.
Gerry is available for Private Sessions.
This poem is part of the original play from which the name 'To Touch The World' originated.
I am a part of life – one small cell in the dance of creation.
I have a face, a name; there are things I like and things I dislike.
I can be spontaneous; crazy, lively but sometimes I hold back, shy and awkward.
I have feelings.
Like everyone I have moments when I am fantastic and others that are not so good.
But I know that I have something great that I can offer the dance.
Others may not see it but I know it in myself.
I may not become wealthy or famous or do anything of great significance but I know I can give my goodness to life.
Goodness is a word with breath
When it sighs, it touches the air, the earth and water.
It creates a fire that brings light and warmth to the world.
When goodness breathes in us, everything we touch knows that fire.
Now is the time to touch the world.
© to touch the world