Yoga Classes at 'The Gift'
Gerry Hillier offers yoga classes held on their property in
Cooran.
The Gift, 234 Arthys Road, Cooran
A warm welcome to you all.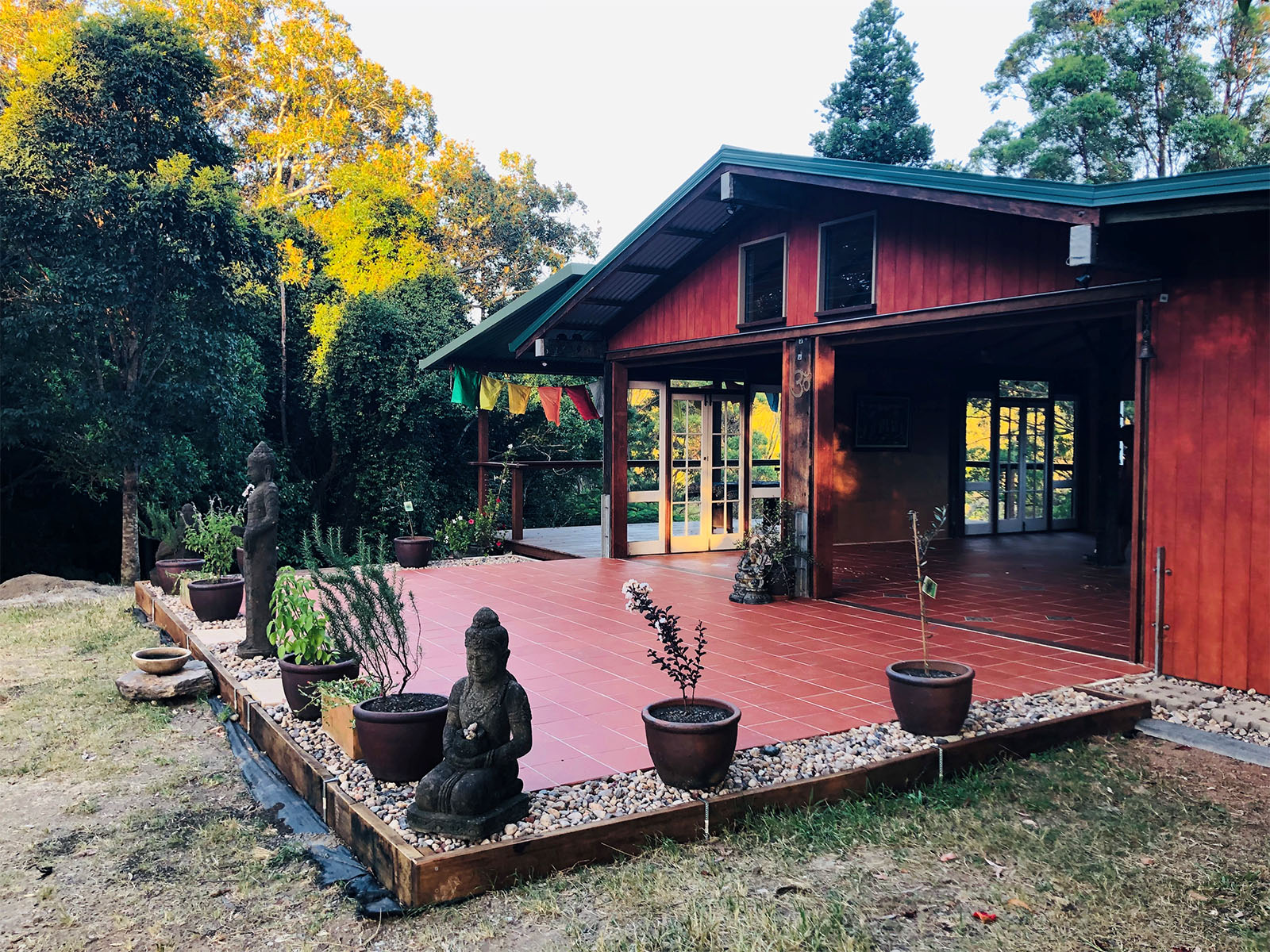 PLEASE ALWAYS CONTACT US TO ASCERTAIN AVAILABILITY OF CLASSES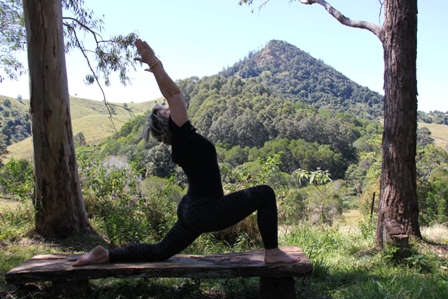 Vitality Yoga
Thursday: 9am – 10:45am

This joyful yoga session begins with tea, welcome and opening prayer. The class includes meditation,  relaxation, exploration of yoga movement and concludes with relaxation.
Feel free to stay and enjoy Coffee /tea and cake on the deck after class and join our yoga community.
Casual class $20
Yoga Card $170 valid (30 weeks)
CLASSES HAVE LIMITED NUMBERS – CHECK AVAILABILITY!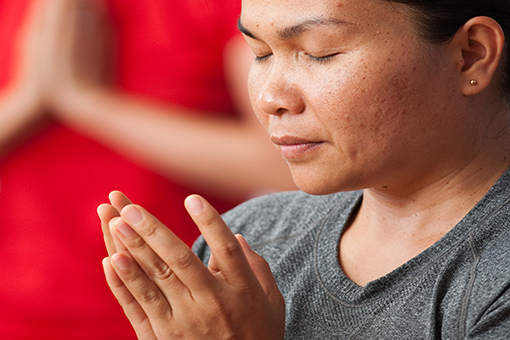 Private Yoga Groups
Tuesday & Wednesday are available for Private Bookings.
Private Groups (up to four participants) These sessions cater for individual needs and include personalized programs. They are ideally suited to those who wish to deepen their yoga practice or require assistance due to injury/illness, limited flexibility and strength.
Individual Sessions
These sessions are unhurried and consist of any combination of the following in accordance with individual needs.
Yoga Mentoring and Spiritual Guidance
Walking in our tranquil surroundings or sitting quietly observing the beauty of earth and sky, sipping tea and sharing respectful communication especially during those times of insecurity, grief and confusion when we need someone to walk with us.
Being guided to deepen body and breath awareness to facilitate healing and renewed vitality
Deep relaxation and meditation
Private Sessions—small group or individual $120—1.5 hours
Helpful Hints When Attending a Yoga Class
Wear loose, comfortable clothing
Empty bladder/bowels before practice
Allow at least one hour to elapse after a small meal—three hours after a large meal before you begin your routine
Breathe through the nose and do not hold breath during postures
Remember unfolding, straightening movements are done on inhalation—folding or contracting movements are done on an exhalation
Be aware not to force or strain the body. Always move with awareness—slowly and carefully
Patience and concentration should be maintained throughout your yoga session
No two bodies are the same and nothing about yoga is competitive
Progress at your own pace—you will learn about your strengths and weaknesses
If you are under professional care or are uncertain of the type of exercise you should engage in, check with your physician first
Always discuss any health concerns with the teacher before attending class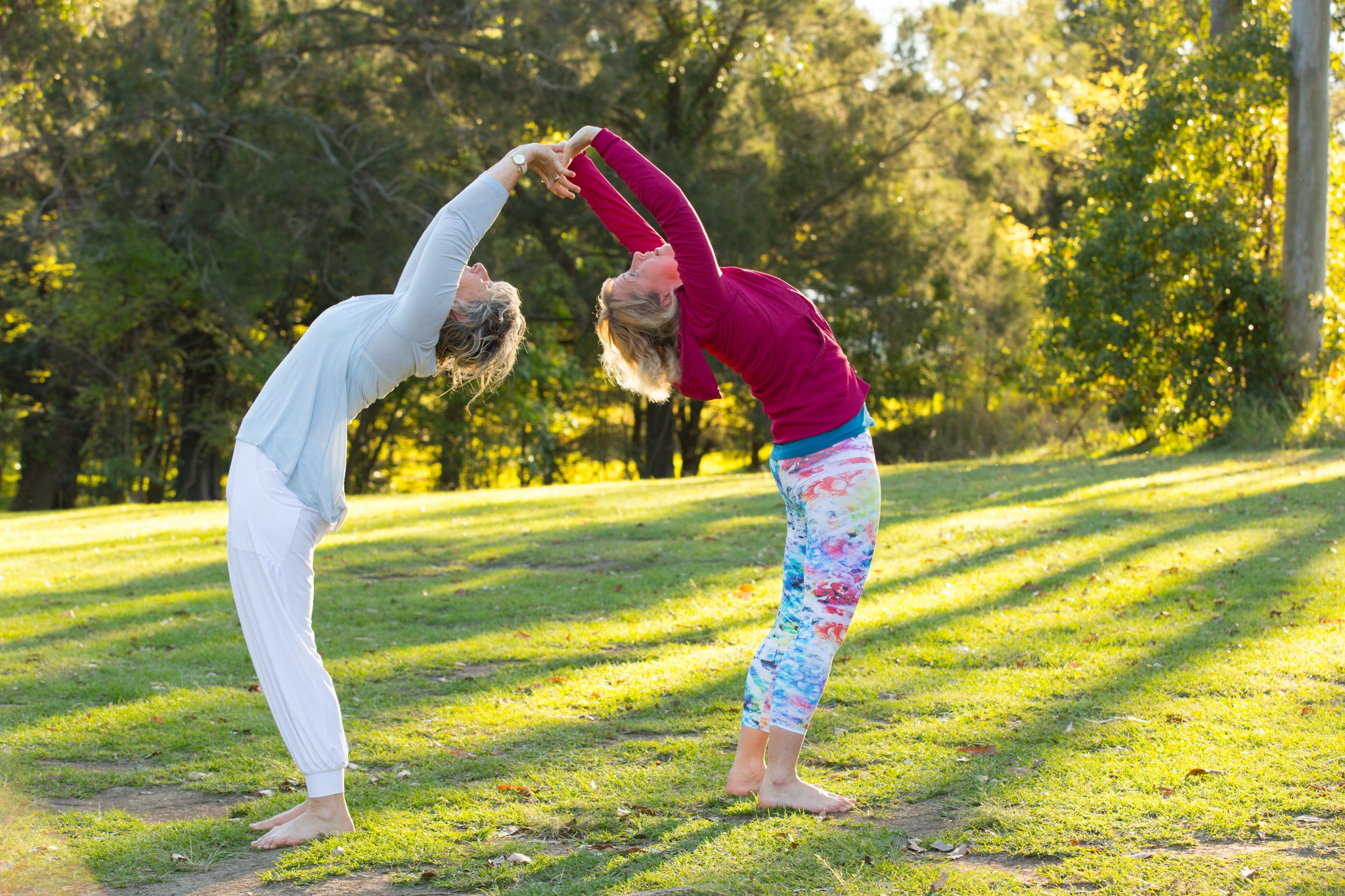 Yoga is Good for You
Some of the benefits yoga students comment on:
Ease of breath and movement
Increased energy and stamina
Strength and flexibility
Ability to relax
Lessening of anxiety and other stress related disorders
Relief from some chronic conditions
Improved sleep
Improved mental clarity, focus & concentration
Ability to cope with life's pressures
Improved posture
A heightened sense of joy, vitality and well being
The following is an excerpt from a workbook I wrote for the Healing from Within workshops. It's not often you see an orange in the middle of the road. I was driving to work one morning quite some years ago. It was a busy time of day lots of traffic, and...