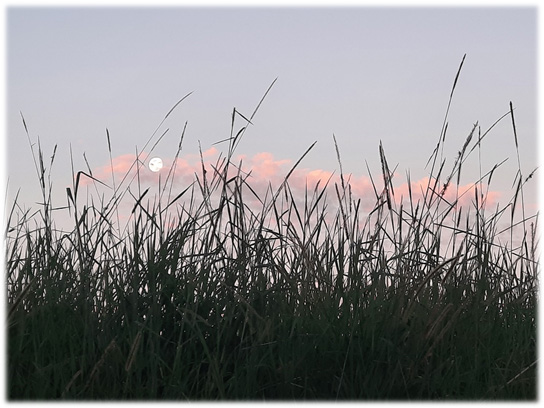 Let's talk about how you're feeling.
Are you relaxed, enjoying life, your work, relationships, good health. Are you calm, carefree, breathing in each moment – so grateful to witness the miracle that we call life? Does life seem an ever-changing horizon before you filled with possibilities and adventures?
Are you experiencing emotional or mental anguish – perhaps your deepest grief, wondering what's happened to the reality you knew? Are you feeling numb – no longer touched by the world and its stories? Are you not wanting to be part of that clutter – not even wanting to hear your own voice – longing for the pain to go away and life to be as it was?
Are you stressed, anxious, frantic even – or just too busy? Does time appear to be going too fast and you feel you're forever rushing and not achieving all you want to achieve? Are you overwhelmed by life in general and worried about the state of the world, your choices – your career, your mortgages, maintaining your home, parenting, children, spouses, relationships, business, productivity, achievements, outcomes, incomes, health, illness, death, taxes?
Where are you?
The chances are you won't be here at all. You'll be somewhere that doesn't exist – living out and adding to a story in your mind that doesn't exist because it has either happened already, or it has not yet occurred, and it will most likely not be realized in the manner you expect it to be anyway.
All these emotions and feelings – produced by our thoughts – reiterated by our words, come and go. There is a tendency for us to get stuck in our own rhetoric and keep recreating more of the same.
But what about life – the simple life – allowing the full flavour of life to be in you – right smack bang in the moment. Regardless of what you are doing or not doing, or the feelings you are experiencing, how many of these moments of 'just being' do you have in your life lately? When you're present, have you noticed how quiet it is within you?
These times of being totally present in the moment are the only times we are fully alive. The rest of the time, we're not here at all – we're trying to live somewhere else – escape something that is uncomfortable to us, rehash something that has already been, fearful about what might be or trying to prove how important or special we are and how much we know.
We were not meant to be so restless and fragmented – we were only ever meant to be. And the moments in our lives we tend to capture like beautiful snapshots, (even if that beauty has its roots in tragedy), if we really look at them, are contained in the power of a moment when we were present – without expectation or preconception – just being – the forever witness – fully engaged – present to each experience.
We should never be too busy that we can't take the time to fully enjoy the face of a child, the colourful depth of a rose, the laughter of our beloved, nature's blessings, the wonder of music, dance, art, paddling in puddles, watching clouds, or leaves, or butterflies, feeling gratitude, feeling the breeze, being still in our grief and despair, sitting in quiet prayer or meditation – allowing life to hold us.
We should never be too busy that we can't be a joyful spark of creation living fully this adventure we call life.
Love and Blessings,
Gerry